Hope for the Future
This week our kura had its preparation for Manu Kōrero. How proud was I to see our son stand and deliver his speech, ending with the message, 'Nō reira, ka tū rangatira au hei raukura mō tōku iwi ko Ngāti Rangi'.
A plume in our hair, a treasure of the people. A statement which reflects the hopes and aspirations of whānau, hapū and iwi, 'Kia tū tangata ia hei raukura mō tōna iwi'.
The raukura, as a symbol, is of special significance to descendants from Taranaki iwi of Te Atiawa, Taranaki, Ngati Ruanui, Ngati Tama and Ngati Mutunga. Peoples from Parihaka who last week celebrated and lamented at the same time, the benchmark for reconciliation recorded in Te Kawenata o Rongo.
In that Kawenata, the Crown acknowledged that it had failed to recognise or respect the vision of self-determination and partnership that Parihaka represented.
The Kawenata concluded that the Crown's sincerest hope was that Parihaka and the Crown can now acknowledge their shared past and begin to work together to fulfil the vision of peaceful co-existence that Tohu and Te Whiti described.
Reconciliation, rehabilitation, restoration of peace – these are the building blocks to heal. On Thursday and Friday this week, many of us gathered at Aranui Community Centre for He Oranga Ngākau: Māori approaches to Trauma informed care.
The He Oranga Ngākau research project aims to contribute to Māori models of health by 'Exploring Kaupapa Māori Trauma Informed Care practice principles through
conducting research that partners with Māori and Indigenous practitioners to inform the development of a framework that supports both Māori and non-Māori practitioners working with whānau experiencing trauma'.
The two day workshop included the remarkable Hinewirangi Kohu-Morgan who shared the art of Taonga Pūoro as Healing: traditional Māori parenting and healing; Māori flute-making; and indigenous poetry and drama. Professor Linda Tuhiwai Smith, Professor of Education and Māori Development at the University of Waikato, impressed many with her kōrero as did the ever illuminating, Moana Jackson.
My contribution to the workshop was to focus on the contrasts and the contradictions that are caught on the tightrope between vulnerability, trauma and the concept of oranga as it relates to our children. I talked about the story beyond the question-mark: how one submission to the expert panel on investing in New Zealand's children was simply a bare question-mark: who am I?
A common theme throughout Investing in New Zealand's children, was:
A feeling of being powerless

Lack of participation in decision-making

Lack of support

Stress of dealing with the system

Lack of cultural connections
I ended the workshop presentation with my own series of questions:
What is stopping iwi from reclaiming their mokopuna as their greatest taonga?

Why is there not Mokopuna Ora in every village; Whānau Ora in every home?

How do we all rise up to bring the children home, to build horizons of hope crafted out of our absolute love and belief in mana āhua ake o te mokopuna; that vital sense of belonging to whānau, hapū and iwi; that intimate knowledge of whakapapa that is pivotal in supporting the wellbeing of every child.
Meanwhile in Ōtepoti, two of our newer members of staff, Rawa Karetai and Raniera Dallas, spent some time at Ārai Te Uru Whare Hauora listening to what the team are doing there in relation to suicide prevention. Rā and Rawa had been attending the Rangatahi Leadership workshop.
According to the provisional suicide statistics from July 2015 to June 2016, of suspected suicide in that year:
8 were between the age of 10-14;

51 between the ages of 15-19

60 between the age of 20-24.
Against those statistics, some of these comments gathered by Lisa Lindsay in her work with rangatahi in the context of Ārai Te Uru Whare Hauora in Dunedin make for hope:
Where have you been all my life?

What would we have done without you?

I don't think she'd be here today without you

You have been our life line.
These participants from our rangatahi leadership wānanga held at Tekapo a couple of weeks ago remind us all of the joy of youth; the fresh potential that each of our young people possess, and just how important it is that we let all our rangatahi know just how special they are.
It was great to see in local school newsletter, Mikaere Flavell and Justus Arahanga Pryor from Haeata, sharing their views on Te Kākano o Te Totara; a leadership wānanga organised overo four wānanga around Te Waipounamu. The whole theme of the wananga was rangatiratanga vs leadership.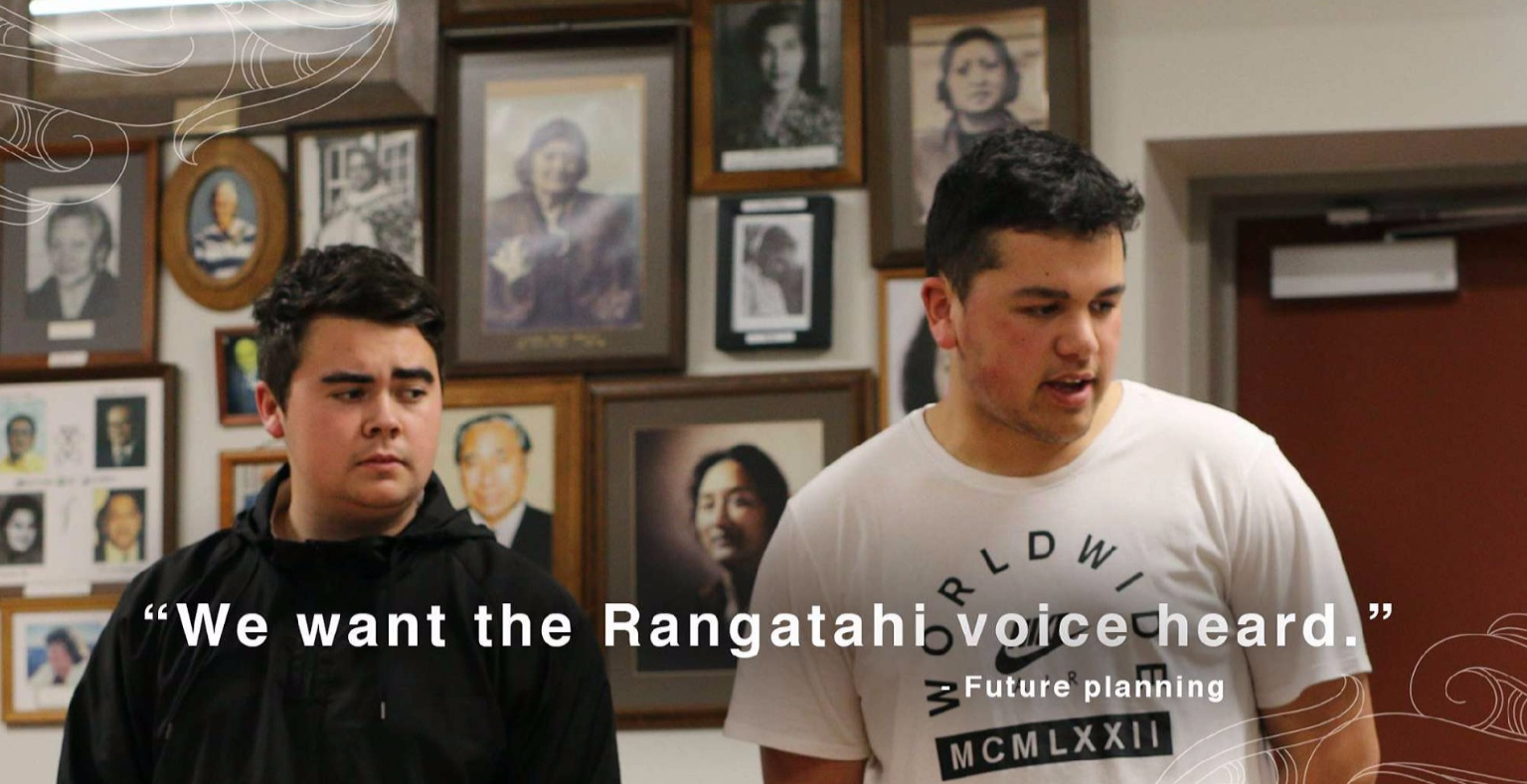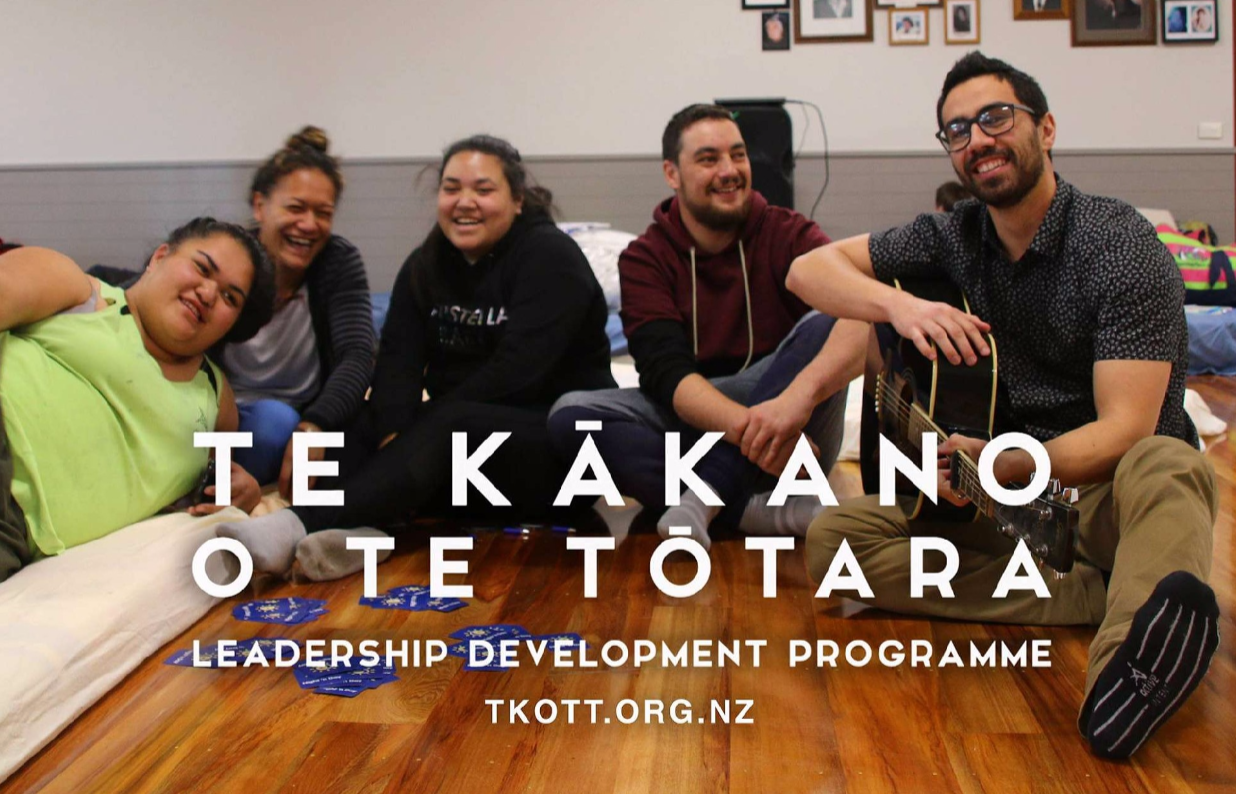 Hope for the future
Of course hope for the future, is an aspiration that is not only the domain of the young. Edna Wallace has been a client at Nga Kete Mātauranga Pounamu in Invercargill for the past year and in that time has received support from Addiction Services, Whanau Ora, He Puna Waiora Wellness Centre. The care she has received has boosted her confidence, and given her hope for her future, she says. This is her story:

My name is Edna Wallace, I am 61 years old, and I was addicted to gambling.

I played the pokies for about 20 years, using it as my outlet and as a way of avoiding my family-related issues.

I wouldn't even have $1.00 left after pay day because I'd sink it all into the pokie machines. But when you're down and out and gambling like I was, you just don't think about the consequences of what you're doing. Instead you continue living in your own little dream world and covering it up, telling lie after lie after lie.

I knew I had hit rock bottom in my life, and I finally decided I needed help. I was referred to Nga Kete about a year ago and I have since been receiving gambling counselling. The counsellor has given me encouragement and it has helped so much to be able to talk about it with someone. Since coming to Nga Kete I have had just one slip up.

I was also referred on to Whanau Ora. The staff have helped me with my family-related issues, guided me, and given me suggestions. They have just been wonderful. It's such a good feeling knowing I have the support of the staff, who have always been prepared to support my family and I with anything.

Whanau Ora staff even attended some appointments with me, which made me feel comfortable and well supported. Whanau Ora staff assisted me in creating a PATHWAY plan, and it's been great to see the achievements my family and I have made in that process. It made me feel proud, and it's given me the encouragement to speak up when I need too.

I intend to attend the weekly Coffee Group and the Problem Gambling Support Group, and I have recently started Art Therapy.

This month I was a participant at the Hikoi te Hauora Addiction Recovery Camp, where I was nicknamed "super gran". I was so proud of myself for getting involved in all of the activities including the 12km walk and waka ama. I really came out of my shell and it helped immensely towards my recovery. It gave me so much confidence in myself!

Life is back on track now. I love taking my grandchildren out to McDonald's on the weekend because I actually have the money to take them there. I would never have done that if I was still gambling. I even go to Budget Advice now, which is really helpful. It's something I'd earlier put off because I didn't want anyone to know how much I was spending on the pokies.

I have hope for my future now, which I never would have if it wasn't for the staff of Nga Kete. I wish I had known about this service years ago!

I used to be ashamed to tell people I played the pokies, but now I don't mind admitting I had a problem, talking to people about it, and recommending they seek help.
And now, let the Count-down begin. It's only days till our Symposium…..can't wait to see you all there!